PHOENIX, AZ—On April 8, 2022, the Arizona Department of Health Services held a long-awaited social equity lottery to determine the recipients of the very last dispensary licenses up for grabs in the state.
Known as the "social equity lottery," these particular sweepstakes were open to individuals negatively impacted by anti-marijuana legislation, who also met additional socioeconomic criteria. In total, some 1500 applications were received, with 1301 applicants ultimately included in the drawing.
At its core, the social equity provision, which was included in Prop 207, has sought to right the wrongs of antiquated legislation, while simultaneously aiming to level the playing field in an industry that has largely been comprised of predominantly white, male-owned investor groups and multi-state operators (MSOs), a small few of which currently enjoy a significant share of the Arizona market.
On a warm Friday afternoon, at approximately 1 p.m., the lottery commenced, albeit to somewhat less fanfare than one might've anticipated—especially anyone who had experienced previous ADHS lottery drawings. In an instant, winners were displayed on a scrolling list, and before long, the approval to operate a marijuana dispensary had been doled out to the lucky 26 applicants, the last group to receive licenses under the current law.
To put it mildly, there has been some deal of discussion surrounding the efficacy of the social equity provision. The courtship that a majority of applicants encountered from out-of-town investors and locally-owned companies, alike, has raised some concern about the ultimate fate of these licenses in relation to their intended purpose.
Once obtained, the social equity licenses are no longer beholden to any restrictions with regard to how they are bought or sold. Critics of this caveat worry that because 18 of the 26 licenses granted were awarded to investor-backed individuals, those licenses could potentially have the effect of fortifying the status quo, rather than creating the equalizing shift originally intended in the drafting of the proposition.
Further apprehension surrounds the nature of the licenses themselves. Social equity licenses limit the holder to operating at a strictly recreational level, with no opportunity to apply for a dual license, which would allow a company to operate as a medical dispensary, as well.
This restriction is exclusive to social equity licenses, whereas other licensees were allowed to apply for both. It's an especially burdensome situation for individuals hoping to ply their wares in regions such as Tucson or Flagstaff, both of which are among municipalities that currently have moratoriums in place prohibiting rec-only establishments after the passing of Prop 207.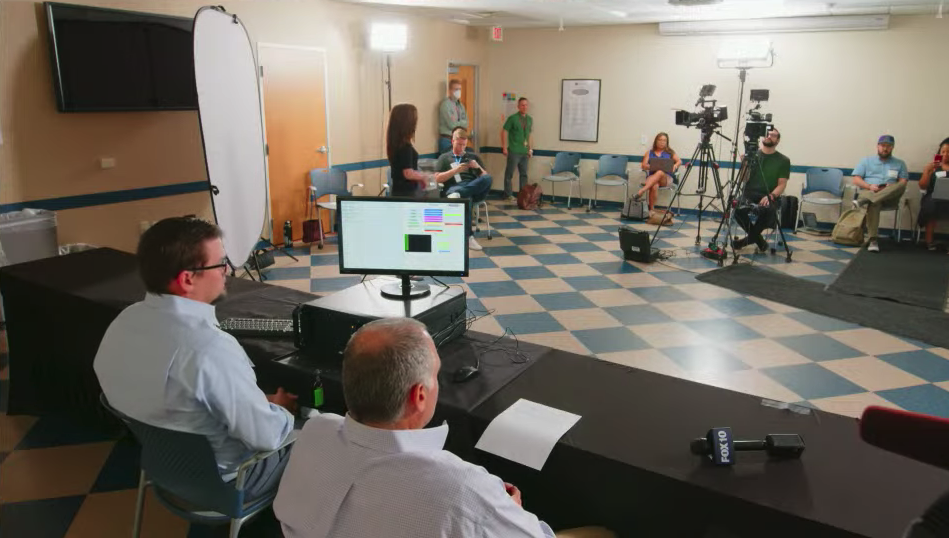 Ethical implications notwithstanding, one thing is certain: there will soon be more options from which to choose when it comes to dispensaries in Arizona—26 more, to be exact.
Zoning regulations permitting, it's possible that some of the upcoming development will see the construction of more dispensaries in Mesa and other, more sparse areas throughout East Valley. Theoretically, many of the underserved areas throughout Arizona could expect to flourish with the same abundance of weed as the rest of the greater Phoenix area.
Of course, the road between issuing the licenses and the first of these new businesses opening their doors is long and potentially rife with any number of logistical hurdles.
In the case of Tucson's moratorium, for instance, there is an effort to create a workaround specifically for social equity licensees. However, a subsequent measure could take up to six months to implement, leaving little time for new licensees to get their businesses up and running within the 18-month timeframe dictated by the legislation.
Realistically, the first few dispensaries resulting from these new licenses could begin operating by late 2022 or early 2023, with all new storefronts expected to be running before the September 2023 deadline stipulated in the license agreement.
Between now and then, the number of licenses that remain with the original awardees compared to the number that will be sold remains to be seen.
For better or worse, the landscape of the Arizona cannabis market will soon take a new shape. As for whether that metamorphosis is the harbinger of change hoped for with the inclusion of the social equity provision, we will have to wait and see.