PHOENIX, AZ—After a two-year, pandemic-related absence, Phoenix Fashion Week made its triumphant return to the Valley as one of the foremost fashion events in the Southwest region.
The fashion glitterati were out en masse this year, with national and international designers, high-end retailers and prominent fashion media outlets once again converging on the Phoenix area. Fashionistas and industry moguls alike gathered to network, learn and discuss the goings on in the world of fashion.
This year, a number of captivating figures made appearances, from Dubai-based Angelo Estera to North Dakota's Norma Baker-Flying Horse, the latter of whom was chosen as Designer of the Year. Equally noteworthy are Aisha Kamara and Joesph Morris, who were bestowed with the distinction of female and male Model of The Year, respectively.
Amidst the abundance of models, designers, seminars and go-sees, this year's event welcomed a new component to the diverse assembly on hand: cannabis.
Independently-owned and operated GreenPharms, which has dispensaries in Mesa and Flagstaff, was in attendance, marking the first time a cannabis company was present during Phoenix Fashion Week.
Of the many people interviewed by GreenPharms reporter Starr Thompson, all seemed happy to see the Mesa dispensary on hand for this high-profile occasion.
TechNoirCandy's Candy Scott, a glitch aesthetic designer who was featured as part of the event's Community Night, described GreenPharms presence as "a welcome change in our Arizona scene."
Meanwhile, Fern Hoover, who was on hand to model for ACANOV, stated that seeing a dispensary as part of the festivities was "super refreshing and surprising."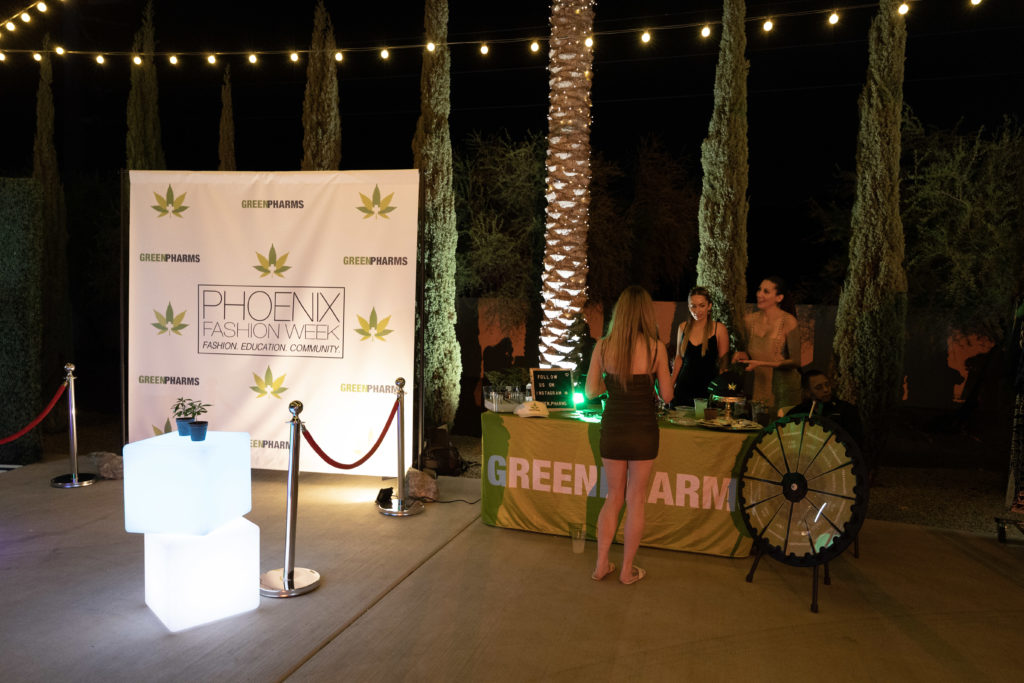 That event-goers were surprised at the presence of a dispensary is not entirely unexpected. To be fair, the legalization of marijuana in Arizona is a relatively recent development. For those who are uninitiated with the movement behind Proposition 207, which decriminalized cannabis for recreational use, it's not something that is necessarily on the radar of the general public, aside from the sight of the occasional leaf-emblazoned storefront.
However, when it comes to any perceived dissonance between cannabis and fashion, it's worth considering that the two have long intersected with each other. For some time, trendsetting icons have heralded cannabis as much for its psychoactive properties as its symbolism as a beacon of individual choice and personal freedom, concepts that are equally familiar within the fashion world.
In the past decade alone, many big names in fashion have come to embrace the cannabis lifestyle. The Edie Parker brand, for example, have beautifully encapsulated cannabis culture in its Flower by Edie Parker line of products. Additionally, Alexander Wang's cannabis-infused collection has further turned heads in the fashion world, having notably adorned the likes of Margot Robbie and Kim Kardashian.
Even musician Miley Cyrus has done her part to bring cannabis fashion into the limelight, wearing fascinating wardrobe items from legendary designers Phillipe and David Blond, the duo behind the pot leaf-patterned leotard that Miley famously wore during her Bangerz tour.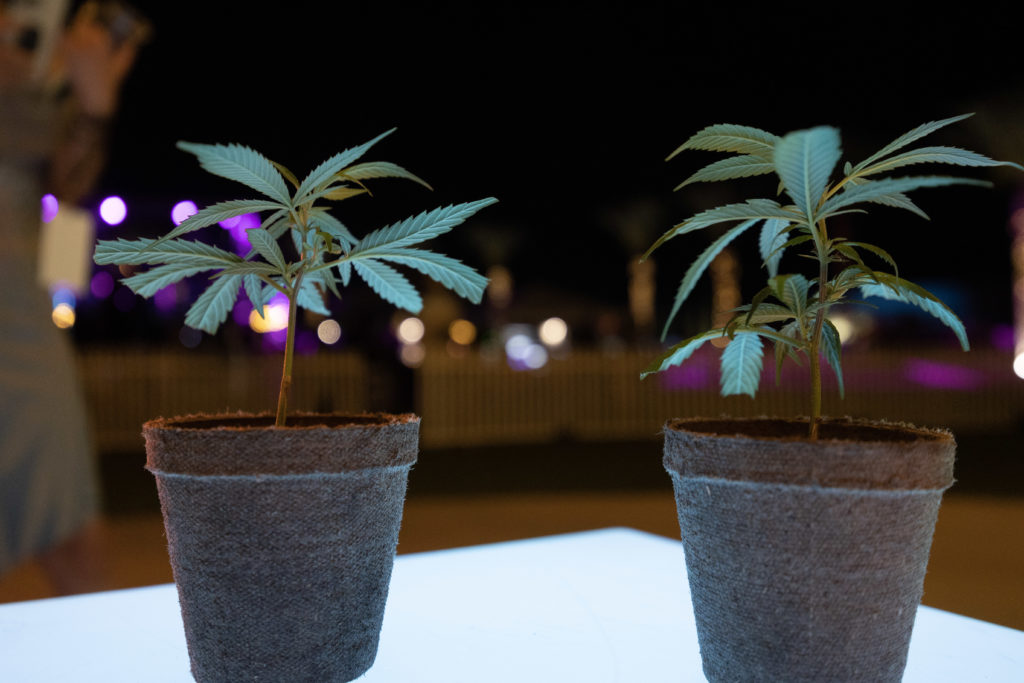 The inclusion of the GreenPharms brand in spaces of mainstream visibility presents an excellent chance to bring the benefits of cannabis to the community.
In fact, one could go as far as to say that Phoenix Fashion Week is the perfect environment for such an opportunity, given that the event's organizers tout "Fashion, Education, and Community" as its guiding tenets. When it comes to education, a major part of the GreenPharms mission is spreading the word about the plant, with a particular interest in dispelling age-old stigmas and stereotypes surrounding marijuana.
GreenPharms was excited to be a part of Phoenix Fashion Week. From speaking with attendees and watching them interact with the photo backdrop to giving away samples and hearing all the positive feedback, it's safe to say that the event was an absolute success.
With any luck, this event will be the first of many in the effort to help the public better understand cannabis. As the ripples of decriminalization continue to spread, cannabis brands will undoubtedly become more a prominent fixture among social functions, and GreenPharms will be there to lead the way.
So, the next time you find yourself at an elegant affair, look around for the friendly GreenPharms crew; we just may be on hand to help you elevate your night.