Members of Valley hip-hop gems Toast Tada Gifted stop by GreenPharms Studios for the launch of all-new Phresh Pharm Sessions series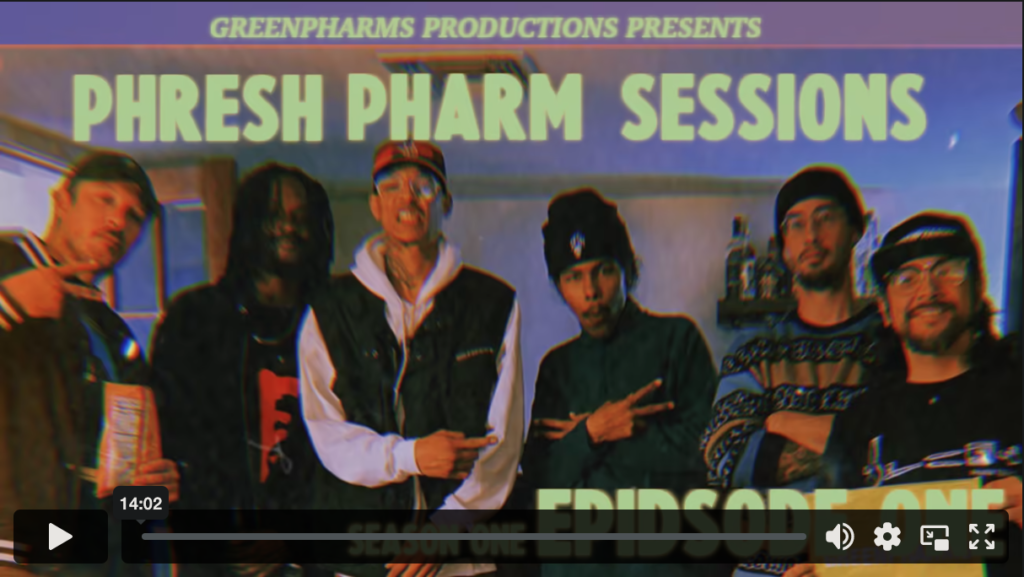 TEMPE,Ariz.—Last weekend, GreenPharms Studios were abuzz with an almost palpable vibe, when Tay Da Crown and Boog E. Bryant, accompanied by producer Jake Lockley, stopped in for a Sunday cypher. The performance featured both Tay and Boog taking turns effortlessly freestyling bars over Lockley's latest bop, titled "Bucky Rogers."
This performance represents the first episode of the newly-launched Phresh Pharm Sessions, a series that aspires to highlight artists from around Arizona in hopes of connecting the growing cannabis community with the local music scene, and vice-versa.
Within minutes of their arrival, the Toast Tada Gifted crew made their presence felt, spitting warm-up bars just as hot as the lines that were ultimately committed to tape. The sound check leading up to tracking was a smoky one, as was the subsequent interview sesh, thanks to GreenPharms' premium deli-style nugs, and terpene-rich live resin wax from Mad Terp Labs.
After a lively performance packed full of grit and wit, the fellas sat down for a brief chat before setting off in the high haze of a pleasant lazy Sunday.
Check out the video above to see the exclusive performance and interview.