Hip-hop artist and brand-ambassador-for-hire SKWID stops by GreenPharms Studios to lay down a few tracks and get lifted in the latest episode of PHRESH PHARM SESSIONS
TEMPE, Ariz.— Another month, another hazy Sunday sesh. On this particular Sunday, the homie SKWID, an up-and-coming artist in the local hip-hop scene, showed up with a song in his heart and an actual bag of joints in hand.
Adding to the festivities, SKWID was accompanied by Trap Culture notables Alex and Ajeé, the latter of whom is also SKWID's fiancé.
The sesh started with SKWID's single Up, Up and Away, which kicked off the first of three joints he'd perform throughout the hangout. In between tracks, we got a chance to find out more about SWKID, and discuss a range of things from the hip-hop world to the cannabis industry.
Before heading out, SKWID imparted upon us an exclusive live performance of Lust, his newest track, released on May 5.
Click below to watch the episode, and as always, feel free to sesh along!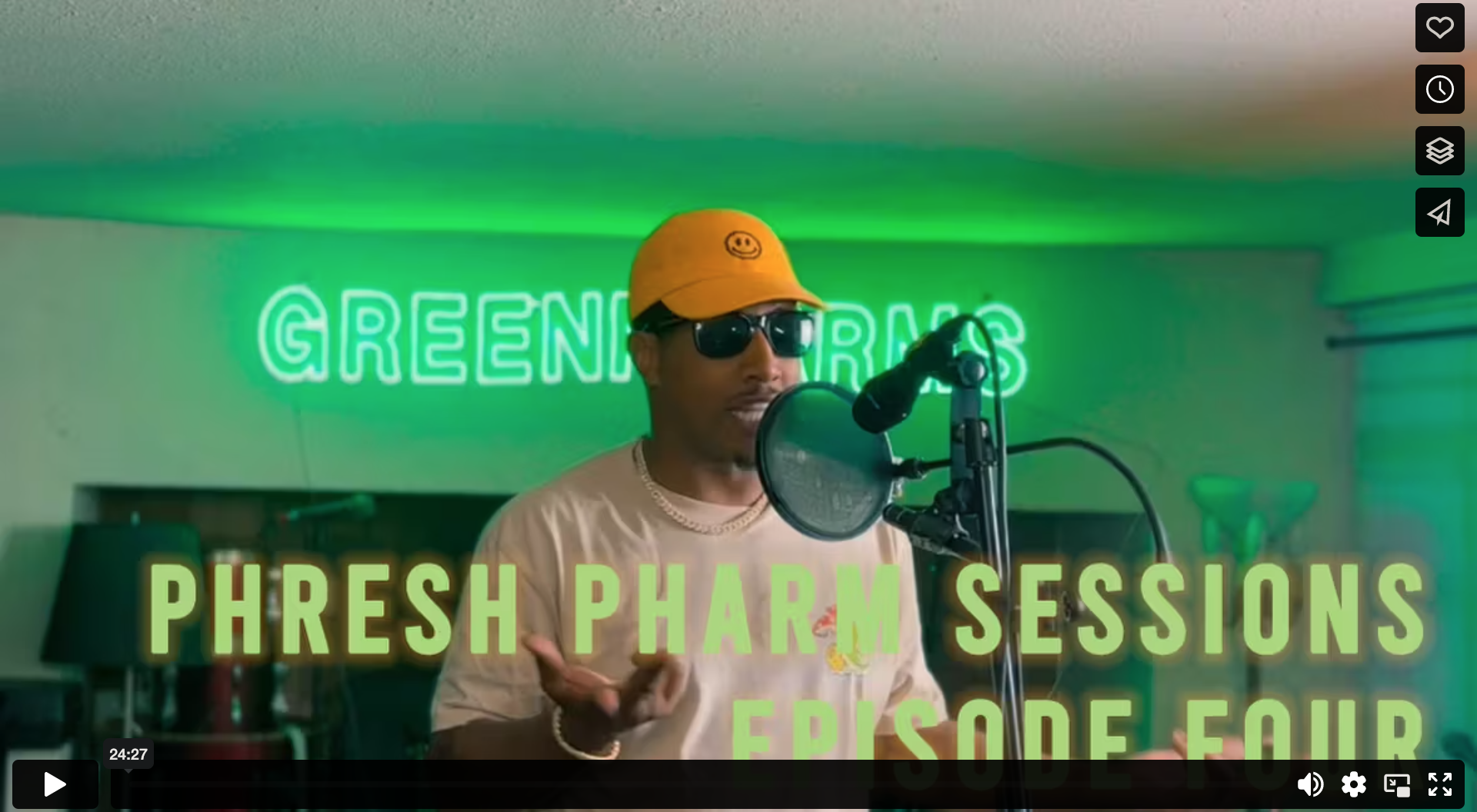 Phresh Pharm Sessions is a monthly web series produced by Matthew Reveles for GreenPharms Dispensaries. The newly-launched Phresh Pharm Sessions is a series that aspires to highlight artists from around Arizona in hopes of connecting the growing cannabis community with the local music scene, and vice-versa.