Be One Of The First To Try The New 40's PINK ACAI Pre-Roll Strain at Greenpharms.
STIIIZY has put the power of love in your hands this Valentines day with the brand new unreleased Pink Acai strain. This lovely 50/50 hybrid smells of sweet berries and flowers that leaves you with a relaxed euphoric feeling. No love in the air? Instead, spark up this pre-roll while watching the Superbowl with friends or family!
Expect to experience it's sativa line of genetics with waves of creativity and focus all while benefiting from it's indica counterpart for a sedating relaxation relieving you of chronic pain, and/or the inability to sleep.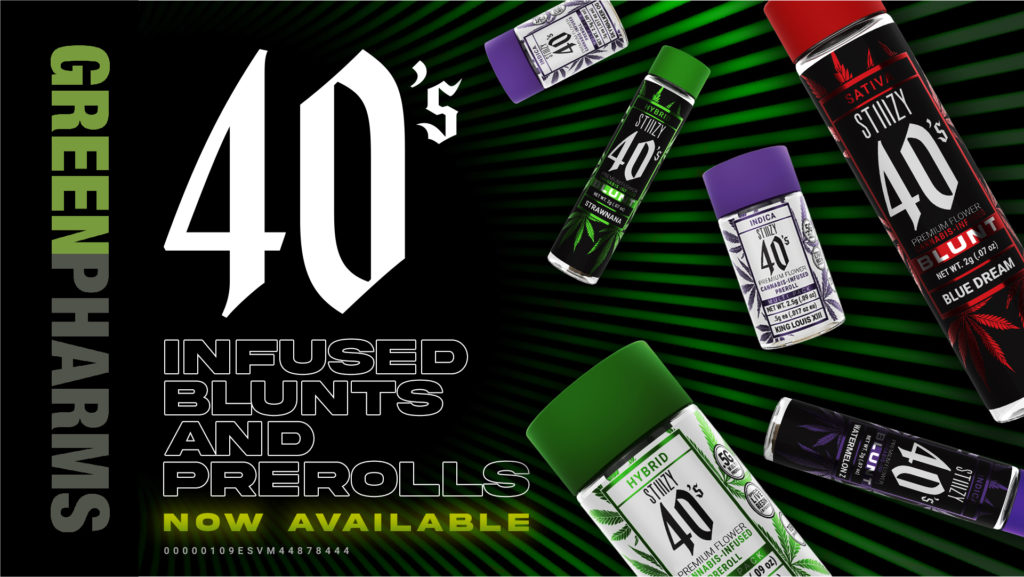 STIIIZY 40's
STIIIZY's expansion into the premium pre-roll and blunt market demonstrates the brand's commitment to providing a diverse range of high-quality cannabis products to its customers. By growing its own indoor flower strains, the company can control the entire production process and ensure that the products meet its high standards for potency and flavor.
The 40's line is a great option for those who prefer traditional smoking methods and want a strong and enjoyable experience. With this new offering, STIIIZY continues to be a leader in the cannabis industry and provide innovative and top-notch products to consumers.
STIIIZY's 40's Blunts and Pre-rolls offer a unique and elevated smoking experience for those looking for high potency and flavor. The use of premium indoor flower and live resin infusion techniques sets these products apart from others on the market and delivers a potent and tasty experience.
The fact that they are made with a 100% tobacco-free hemp wrap and generously coated with kief further enhances the quality and health benefits of the products. Overall, STIIIZY's 40's Blunts and Pre-rolls are a great option for cannabis enthusiasts who want a strong and enjoyable smoking experience.
Popular 40's Strains Available at Greenpharms:
Pineapple Express
Strawnana
Pink Acai
Blue Burst
Watermelon Z
Be sure to stock up on the new Pink Acai strain while supplies last at Greenpharms.