Celebrate 710 by learning about the origin of the holiday, and be sure to peruse the deals happening at GreenPharms dispensaries in Mesa and Flagstaff
If you're oriented at all with cannabis culture, you are undoubtedly familiar with 4/20, the unofficial holiday for stoners. You may even be aware of the purported origins of the holiday—a piece of folklore forever etched into the annals of marijuana's cultural zeitgeist:
As the story goes, five kids from San Rafael High School met daily at 4:20 p.m. to search for treasure—an abandoned marijuana plant left behind by a member of the Coast Guard. They'd pile into a car, and, equipped with some herb and a treasure map, they'd set out for adventure. Eventually, their code indicating that it was time to smoke, "420," was picked up by Deadheads and pot journalists, and the rest is history. 
Increasingly, the cannabis community has come to observe another date, 7/10, albeit with a much more basic origin.
With the popularity of cannabis extracts, or concentrates, perpetually growing, today's potheads have colloquially begun to refer to such substances as "wax" or "oil." With regard to the latter: flip the word OIL upside down, and you get the number 710.
That's it. No fascinating origin story involving treasure hunters or the Grateful Dead or ostensible gonzo journos—just an ordinary, everyday word oriented in a manner that calls to mind a particular calculator-based joke made by many a snickering middle-schooler.
However, that doesn't stop cannabis users—specifically those who enjoy dabbing—from venerating this newest of "high" holidays, celebrated every July 10th.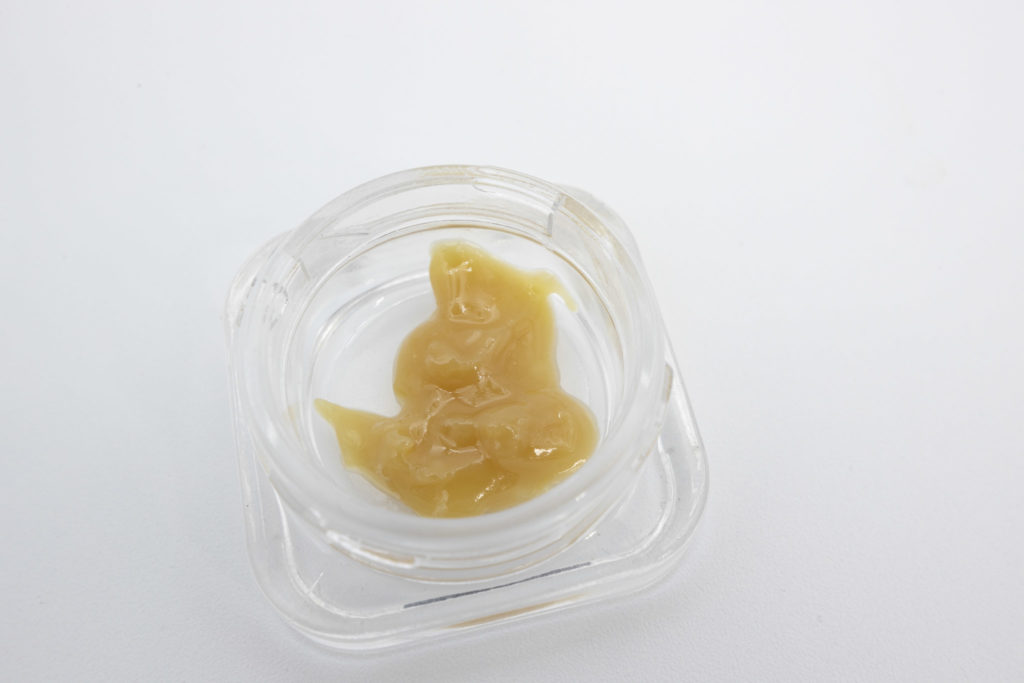 If, by chance, you're uninitiated with dab culture, don't feel bad. Compared with the roughly 2500 years that smoking cannabis has been a thing, inhaling vaporized concentrated cannabis extracts, or dabbing, is a relatively new way to blast off into the outer reaches of the mind.
Dabbing is often achieved using a rig, many of which are similar to bongs in appearance, with one main difference. Whereas a bong utilizes a bowl that is packed with cannabis flower, dab rigs use dab nails, also referred to as "bangers," into which concentrates are loaded. Essentially, the banger is heated to a high temperature, typically from a blowtorch, before the concentrate is applied to the heated apparatus and subsequently inhaled.  
One perceived advantage of oil is the notion that concentrates are heated to temperatures that produce vapor, rather than smoke, the latter of which is produced through combustion. Because there is no combustion in dabbing, there is no inhalation of smoke, through which cancer-causing carcinogens can be introduced into the body.
Another reason more and more tokers are opting for extracts is potency. Unlike cannabis flower, which usually contains between 10 and 30 percent THC, concentrated extracts can contain THC levels in the 90th percentile range. This makes it possible to create a stronger high with less product—lending credence to the notion that, in fact, "just a dab'll do ya."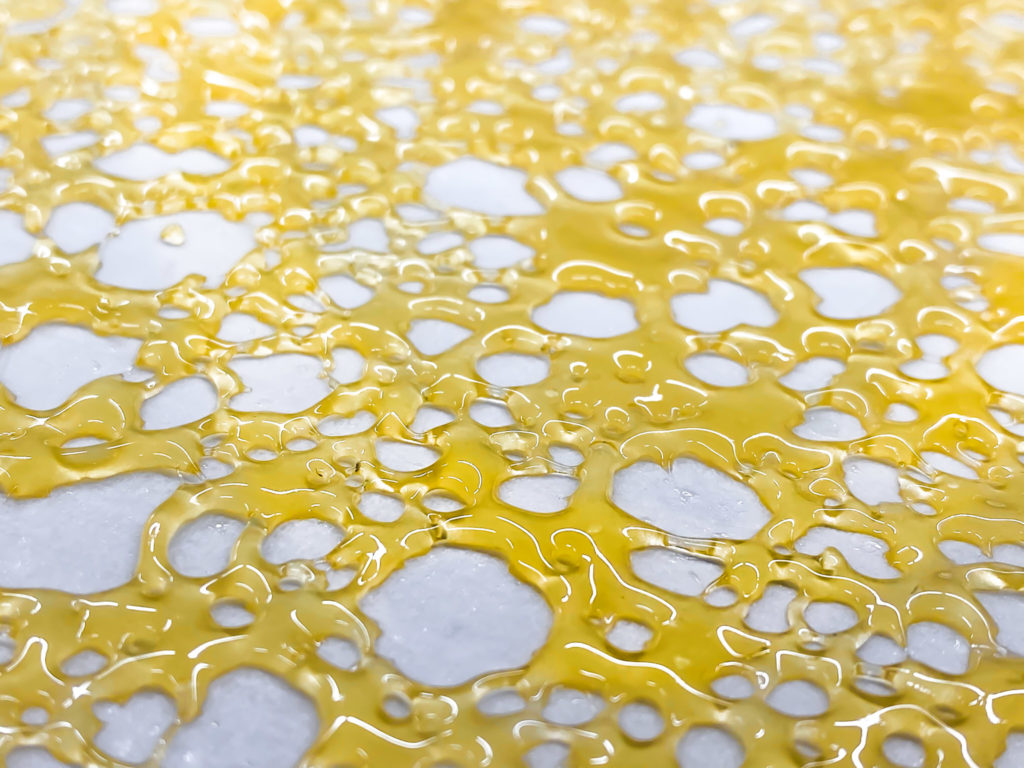 710 first began gaining mainstream attention as far back as 2012, although its entry into the culture precedes this by at least a year or two, with albums referring to the dabbing phenomenon having been released in 2011 by artists reportedly having learned about it the year prior. Incidentally, 2011 was also the year that 710 made its way into the Urban Dictionary lexicon.
By the time LA Weekly wrote about 710 in a 2013 article titled "710 is the new 420," the concept was already well on its way to becoming a commonplace fixture in cannabis culture.
Since then, there has been a notable increase in the level of interest surrounding 710, with brands and individuals alike partaking in annual promotions and events.  
With more states opting into the legal cannabis market, word about the wonderful world of wax is spreading rapidly. Given the seemingly exponential growth of the cannabis community, and the concentrate contingent in particular, this year's 710 celebration is sure to consist of the largest assortment of oil lovers to date.
This weekend, dispensaries all across greater Phoenix, and Arizona at large, will be taking part in commemorating 7/10, with many hosting their own celebrations and festivities. Presumably, millions of dollars in discounts, doorbusters, raffles and samples will be doled out.
Meanwhile, a number of parties will commemorate the occasion, and stoners far and wide will undoubtedly challenge each other to determine who can take down the biggest dab. Of course, that's to say nothing of the individuals who prefer the solitude of their home base when it comes to observing the Christmas of concentrates, or dabber's Diwali or hashy Hanukkah, if you will.
Wherever they are, and whatever their preference, on July 10th, the ever-increasing numbers of the dabber delegation will be united in wax. Most certainly, one can expect the resin-resolute rabble to turn on, tune in and dab out.
***
GreenPharms dispensaries in Mesa and Flagstaff are getting in on the fun again this year with sales that are sure to make this the most memorable 7/10 yet. Take a look at the deals we're offering below.